Become One of Madison's Guardian Angels…..help Madison fight her battle against Spinal Muscular Atrophy type 2.  We raise awareness for SMA 
Upcoming Fundraising & Events
We raise awareness for SMA and hold fundraising events to help offset Madison's medical bills, wheelchair repairs, medical equipment, caregiver costs, adapted vehicles and all things needed to help her live a healthy and accessible life.
Local Softball Player With Spinal Muscular Atrophy Inspires Others
Madison Smith, along with her parents, talk with 6 in The Mix about life on the diamond and how she has managed to look past her time in a wheelchair to succeed.
Today and every day, we are grateful for heroes like you that enable the healing to happen and are so thankful for the ripple effect of every dollar you donate. Your dollars pay her ER visits copays of $250, copays of treatments going under anesthesia, her therapies insurance doesn't cover. Her copays of wheelchair repairs, six medications daily, tutoring to keep up when she misses school and daily adaptation needs — moreover, the extras like her massages for chronic pain and supplements to keep her immune system up.
​Madison is on the Florida Impact Travel fastpitch 14U travel softball team in Weston and was welcomed with a full uniform and participated in all the practices and cheers her team on in the games. 
Madison is still receiving her bone infusions every three months for bone density and her SMA treatment Spinraza treatments every four months to help stop the progression of SMA. She is sitting straighter and able to do a few new things independently in her daily life.

As Madison's parents, we are blessed Madison celebrates one more year a little stronger than before. We are so grateful for my brother Rich who keeps coming up with fundraisers, our supportive family, and generous donors that help us keep Madison smiling and receiving all the things she needs to live an adaptive life.
Sincerely,
Jen and Aaron Smith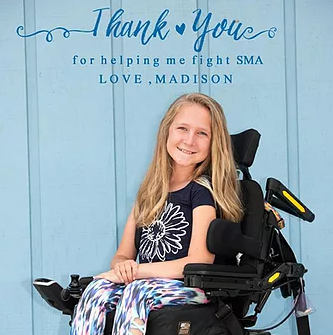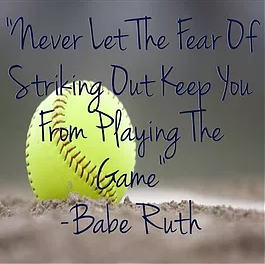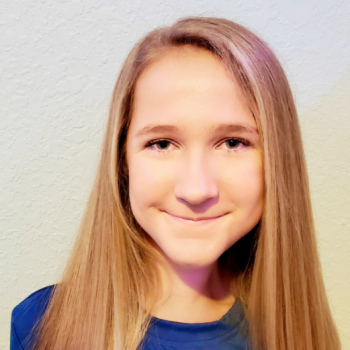 "Thank you for supporting me"
Love Madison